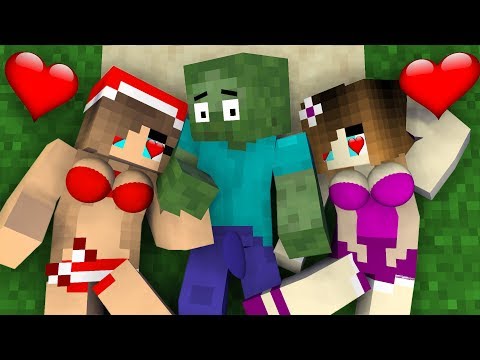 Monster school : Zombie Love Curse – Funny Minecraft
when Herobrine go to for a walk, Zombie has created a special thing. But He didn't know what he did ! after that when girls saw him they fell in love with him and did everything for him. Zombie afraid of this problem because he was to be the Super hero for all the girl. see what zombie do next, Let's watch until the end….
Hello Guys, Nice to meet you here !
Welcome to "SkyCraft" channel. I'm really happy that I can share my animations to everyone.
Thanks for your watching !!!
Please "Subscribe" and "Share" for more videos :
Herobrine life : https://www.youtube.com/watch?v=07rEL4K2dcY
Monster Love : https://www.youtube.com/watch?v=_3sWY1KhV0g
This animation was mad by "SkyCraft"
Music : Kevin MacLeod (http://incompetech.com)
Creative Commons Attribution (https://creativecommons.org/licenses/…)
music by http://incompetech.com/music/royalty-…