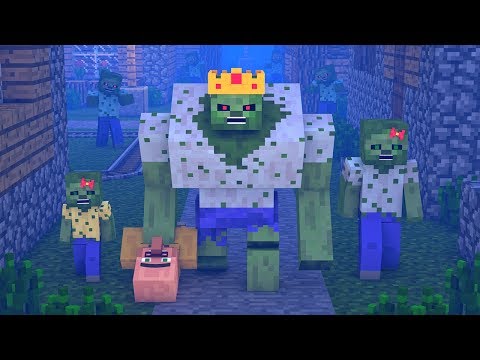 At last, Zombie king recovered the throne.
And brown villager was cured by the aid of zombies.
Zombie vs Villager Life 10 – Alien Being Minecraft Animation
Subscribe Here : https://goo.gl/d2G5ZI
Don't forget to Like, Subscribe & Comment, Share!!
[Zombie vs Villager Series Playlist]

[Villager & Witch Life Series]

[Wolf Life Series]

[Pig Life]

[Chicken Life]

[Sheep Life]

Music : Kevin MacLeod (http://incompetech.com)
Creative Commons Attribution (https://creativecommons.org/licenses/by/4.0)
Alien Being is making Minecraft Life Animation & Monster School Animation for kids.
Thank you for watching!!
Yo~ Peace!!